The current COVID19 pandemic has a lot of us stuck at home. It's hard to adjust to this new way of living, and I think we are all a little uncomfortable with the current uncertainty of the future. That's why it is important to stay active, busy, creative, and hopeful.
Our team decided to put together a list of activities for you + your pup to enjoy at home — we hope they help fill your days with a little joy! 
1. DIY Dog Toys
You can be creative while making a fun new toy for your dog to enjoy! A lot of DIY toys can be up-cycled from objects you have around the house. Check out the Decoratorist for homemade dog toy ideas.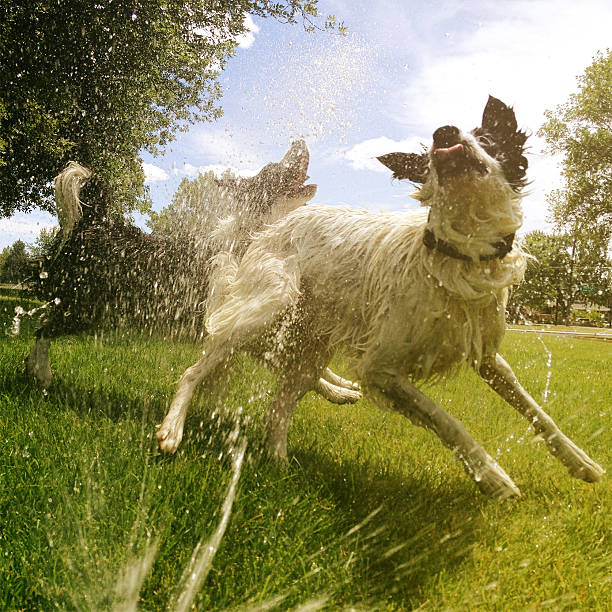 2. Sprinkler or Water Gun
Summer is coming soon! Investing in a sprinkler is great for your yard and fun for your pet. You can also kick it up a notch by having your friends and family compete in a good ole fashion water gun fight! Of course, remaining six feet apart and in groups of 10 or less.
3. Spring Cleaning
Spring cleaning can be a daunting task, but having your buddy at your side while you riffle through your closet can make it fun! You can even model some old clothes that you're uncertain about, and ask what they think. You never know, they might give you an answer.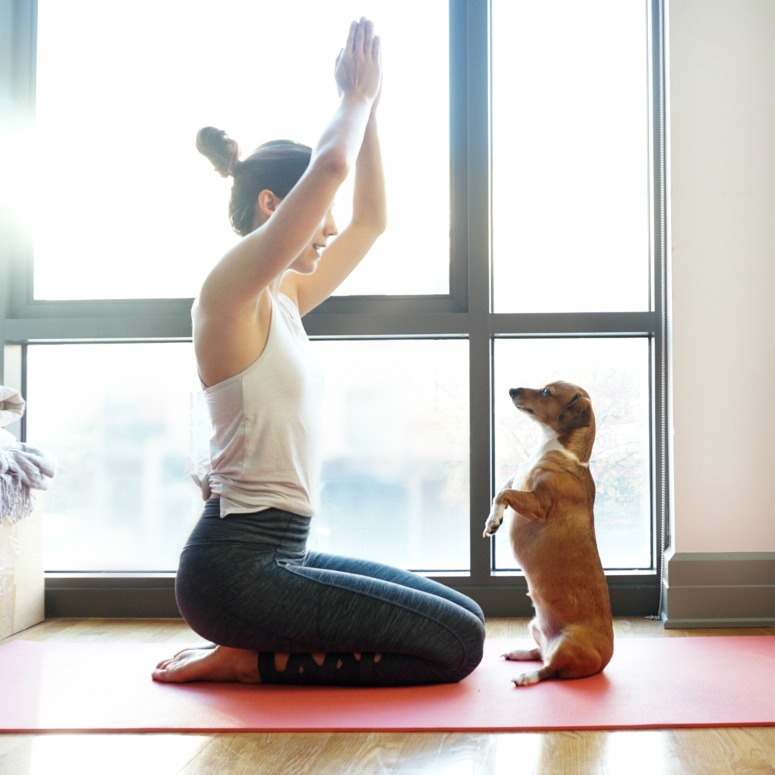 4. Dog Yoga
Yoga is a great way to stay grounded and active when being stuck at home. This website offers some great advice on how to include your pup.

5. Send Silly Postcards to Family + Friends
Send a little love and make someone's day! Try on a few silly outfits and have your pup try on a couple hats, or check out our matching outfits — then snap a couple selfies to send to loved ones through the MyPostcard app. Snail mail with a fun photo of you + your pup will bring a smile to their face.
6. Make a Sit Down Meal
The world has become very fast paced, and we don't always have time for a nice sit down meal. Now is a great time to slow down, and pay attention to the small details. Set the table, and even make a DIY centerpiece. You can get creative using objects from around your house, or take a walk and find something beautiful in nature. Visit here for some great meal ideas to share with your pup.
7. Try a New Restaurant
Although restaurants have their dining rooms currently closed, most still offer takeout or delivery. It's a great time to try that restaurant you have been eyeing, and also a great way to support local businesses. Most menus have healthier options that will make a delicious meal for you pup too!
8. At Home Haircut
Soon both you and your pup are going to be due for a trim! Cutting your own hair may not be something you want to try but giving your pup a trim can be easier especially if you follow these simple tips.
9. Learn New Tricks
It can be time consuming to teach your pup new tricks. That is why now is the time to start. Check out LoveYourDog.com for some great trick ideas. People will definitely be amazed when your pup can introduce themselves with a handshake.
10. Muffin Tin Game
A fun game for your pup to utilize their sight and smell. Also a great way to keep you both entertained for a while. Check out PetPlace.com for directions.